About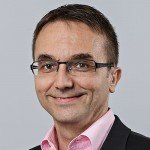 Philipp Salvisberg is a senior principal consultant, partner and member of the boards of directors at Trivadis and an Oracle ACE. He has been focusing on Oracle database based solutions since 1988. At that time with Oracle Database version 5. Since then, he is helping customers design, build and optimize their database centric solutions, teaching application development topics or speaking at conferences.
Philipp has a soft spot for doing as much as possible in a single SQL statement and is interested in pretty much everything to use the database as efficiently as possible. He likes to design model-driven software solutions using domain specific languages, while getting the most out of the underlying technologies.
Philipp lives in Winterthur, Switzerland with his wife Karin and their lovely Eurasier Aramis.