The Oracle Database 12.2 grammar is now supported in the most current versions of PL/SQL Cop, PL/SQL Cop for SQL Developer, PL/SQL Cop for SonarQube and PL/SQL Analyzer.
The following screenshot shows a query based on analytic views. Have a look at the full example on Oracle Live SQL, if you are interested in analytic views.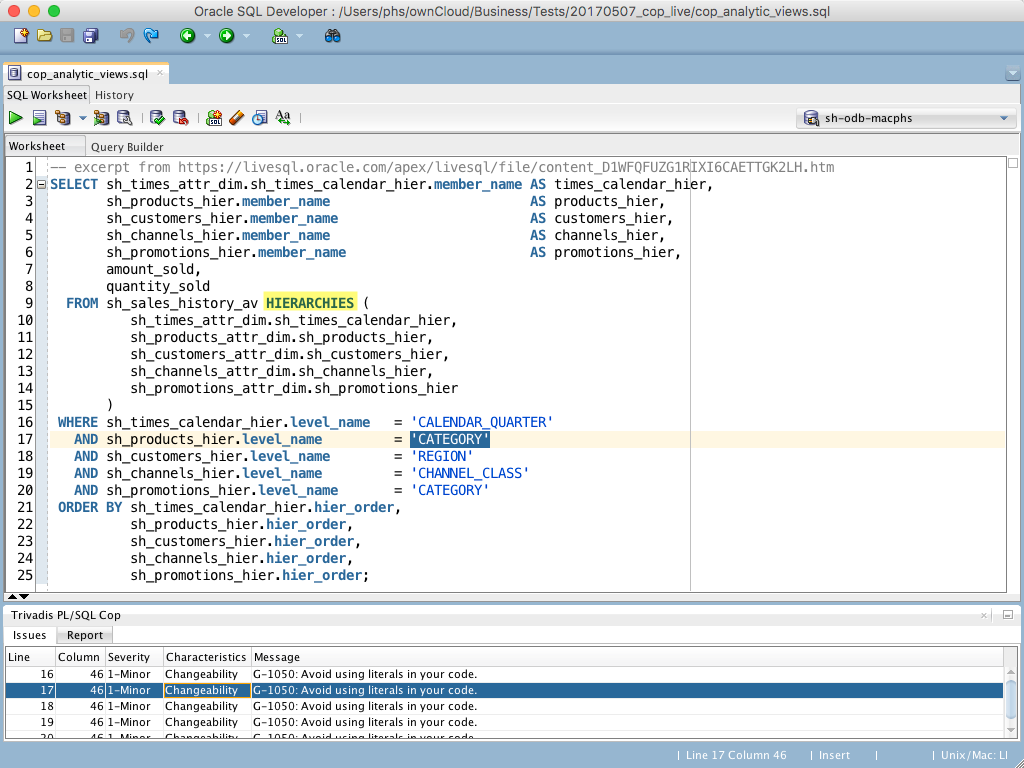 The next screenshot shows some of the new PL/SQL and SQL features in action.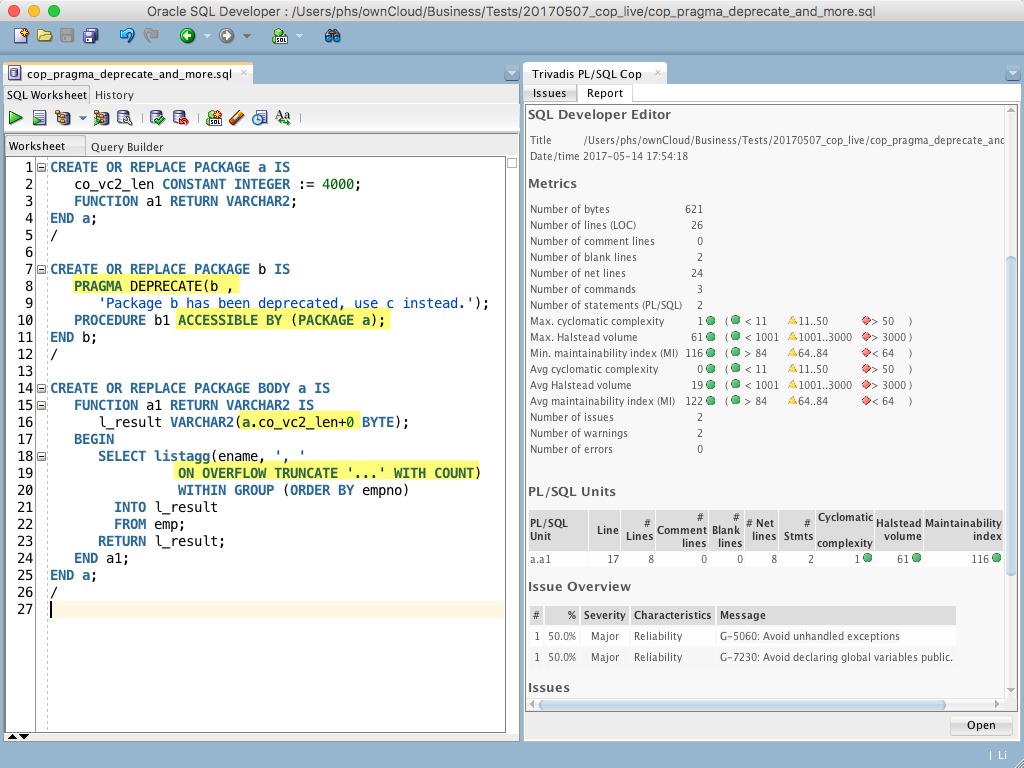 Get ready for Oracle Database 12.2 and grab your copy of the updated tools from the download area.